My time as an intern at Sundog Interactive is coming to a close. It's a bittersweet feeling. It's one of those you don't want to leave but you know you have to put on your big kid pants and make that leap. It is a little terrifying to go from college jobs and internships into a real full-time job and everything that comes with them.
While there have been so many great learning experiences with this internship, I would say one of my favorites was doing weekly sit-downs with the intern coordinator towards the end of the spring. That probably sounds pretty a little strange, right? Well besides the intern coordinator being an awesome person, he is also really easy to talk to, very knowledgeable, and never made you feel like a burden with all your questions, big or small. Just 100 percent committed to helping you develop professionally. These conversations were centered around searching for a job and figuring out what I wanted to do with my career.
Before these meetings, I already had some idea of what I wanted to do, but don't we all. Some of these ideas were changed or more solidified and obviously none are set in stone. We went over my resume, talked through cover letters and thank you emails. But the part that was most helpful was talking about interviewing.
I was SO uncomfortable interviewing. I don't like talking about myself in general. You can imagine what it was like in front of a complete stranger. While I was confident in my skills and abilities, I struggled with confidence when it comes to nearly everything else. I would psych myself out before every interview. I was even nervous and flustered about the "tell us a little about yourself" question! Really -_-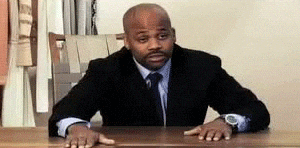 In our discussions, we talked about all the irrational fears and worries I had about interview from how to/what to research about the company prior to end-of interview questions and the "about me" question to behavior related questions. Going over all of these topics and just talking through them was a huge help to me.
After all of this, I feel confident in my resume, the wording on my cover letter, and the feel of thank you emails. But most of all, I no longer psych myself out before an interview. It helped to talk through all the things that no one really ever tells you about. I learned that researching companies means more than just quickly perusing their website. I learned about which parts of my working/learning experiences I should emphasize. And which questions to think about before and during the interviews.
Mostly, I learned just to be me.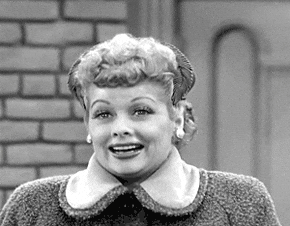 While I am way more confident with interviewing, I still get nervous but not that mind-numbing, brain-has-been-scrambled kind of nervous. I have no words to describe how good it feels to be able to breathe during an interview.
My advice would be to find someone in your life, whether it's at work or at home, that can walk through these things that are bogging you down and hopefully one-on-one so you feel like you have a safe place to just let it all out. It's even better if that person has experience with interviewing or has interviewed you.